Description
Lake Grey porcelain paving :
Another benefit of lake Grey porcelain paving is its versatility. The grey paving slabs can be used to create a variety of different looks and styles, from a traditional flagstone patio to a sleek, contemporary walkway. Grey Slabs can be installed in a variety of patterns and designs, such as herringbone, basket weave, or ashlar, allowing homeowners to create a unique and personalized outdoor space.
lake Grey porcelain paving slab is also an environmentally friendly option. The manufacturing process of porcelain tiles is less energy-intensive than that of natural stone, and they can be made from a variety of recycled materials, such as glass and ceramics. Additionally, porcelain tiles are extremely long-lasting, which means that they will not need to be replaced as often as other types of flooring, reducing waste and environmental impact.
conclusion : 
Lake Grey porcelain paving is a durable, attractive and versatile option for outdoor flooring. Its non-porous surface makes it easy to clean and maintain, and it is resistant to fading and staining. Furthermore, it is environmentally friendly due to its low energy manufacturing process and use of recycled materials and long-lasting nature. With the right installation and maintenance, Lake Grey porcelain paving can provide a beautiful and functional outdoor space for years to come.
you can also check our related products lake quartz grey porcelain From here..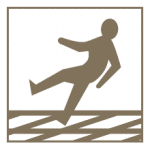 Slip Resistant – Stain Resistant – Frost Proof – Fade Resistant – No Maintenance Required!
Suggestions laying with adhesive on a Screed
1 Apply the adhesive spreading two layers, one on each surface (on the tile and on the foundation).
2 Arrange gaps of 3-5 mm between the tiles using the cross spacers provided for this purposes.
3 Upon completion, clean the surface thoroughly removing all residues of plaster and adhesive.
Suggestions laying dry on Grass
1 Once the positions of the tiles have been decided upon, remove the grassy surface for a depth of about 5 mm.
2 Place a layer of fine gravel or sand in the empty space to level it & stabilise the tile.
3 Position the tile, checking that it is flat and correcting this if necessary
Suggestions laying dry on Gravel and Sand
1 Flatten the surface of the foundation with the help of a leveling bar.
2 Choose the pattern, arranging the tiles on the ground.
3 Position the tiles exactly, using a bar to space them out (or cross spacers if positioned close together) to improve the alignment.