Description
PAVE GRES Porcelain Tiles look very attractive in any setting, and they'll stay beautiful for long with practically zero maintenance. It has a slip-resistant texture and is a luxurious choice for any garden.
Our porcelain paving has a very low porosity, which means no stains, no water damage, and no need for sealing.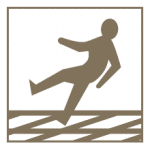 Slip Resistant – Stain Resistant – Frost Proof – Fade Resistant – No Maintenance Required!
Suggestions laying with adhesive on a Screed
1 Apply the adhesive spreading two layers, one on each surface (on the tile and on the foundation).
2 Arrange gaps of 3-5 mm between the tiles using the cross spacers provided for this purposes.
3 Upon completion, clean the surface thoroughly removing all residues of plaster and adhesive.