Description
Silver Grey Granite Bullnose Coping has flamed finish, which gives it anti slip surface. It is great for patios, pools, steps or any outdoor area. A stylish and intrinsic feature for pool coping, stair treads, balcony edgings and wall capping.
TO BE SEALED BEFORE LAID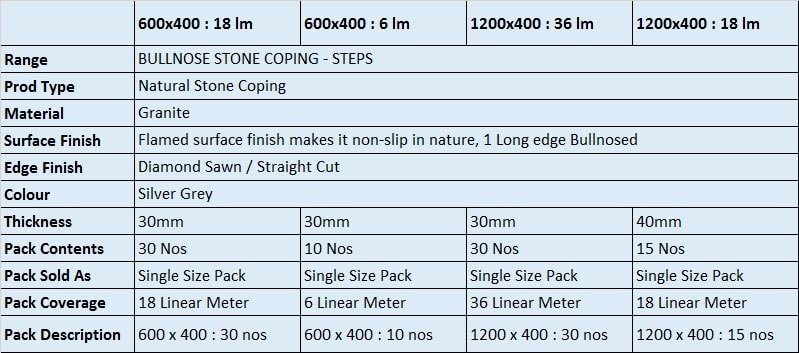 If you need SMALLER quantities of these Copings, You can call us to order over phone.
Great for pool coping pavers, step treads and feature landscaping stone.